Jersey City, NJ – Following an accident, victims filing an insurance claim may feel overwhelmed by the complexities of their case as it may take time and can be stressful. Fortunately, the seasoned personal injury attorneys at Brach Eichler Injury Lawyers can take the burden off victims' shoulders, helping them to focus on recovering and getting back on track.
Once a Jersey City personal injury lawyer is assigned to the case, they diligently conduct a thorough investigation, gather relevant evidence, and assess the value of the claim. They adeptly handle communications with insurance companies and large corporations, recognizing the financial strains claimants may be under, including medical expenses and potential loss of income. Leveraging their extensive experience, knowledge, network, and resources, these attorneys skillfully engage in negotiations, settlements, or litigation to secure the best possible outcomes for their clients.
Employees hurt on the job could be eligible for worker's compensation benefits for their damages or temporary/permanent disability. While worker's compensation supports employees until they can resume their duties, getting the benefits can be challenging without legal counsel due to the strict notifications, deadlines, and statutes. An attorney experienced in personal injury law has the skills to handle issues that arise in a claim, whether a denial due to insufficient medical evidence of injury/illness, a change in employment status, difficulty getting adequate care, or eligibility issues. According to Brach Eichler Injury Lawyers, employees don't need to prove that anyone was responsible for an injury to be qualified for benefits. But they must have suffered an injury while performing job duties, be an actual company employee, and have notified their employers within a time frame.
At the firm, victims of premises liability from the hazardous condition of a house, sidewalk, or business can hold negligent property owners responsible for failing to perform routine maintenance, mark construction zones, or make prompt repairs. The Jersey City personal injury attorney handles claims of staircase/elevator accidents, defective sidewalks, building code violations, inadequate security/lighting, animal bites/attacks, electrocution, and slips/falls. The attorney advises victims to begin the legal process after a premises liability by reporting the incident to the manager/owner and visiting a hospital/primary care physician.
Commuting for work, taking scenic trips, or running errands using public transit or cars exposes individuals to auto accidents. While unpreventable, some car crashes are avoidable, and Brach Eichler Injury Lawyers understands the challenges car accident victims face to prove negligence for drunk/drowsy driving, overspeeding, rear-end collisions, wrong-way crashes, mechanical failure/defective parts, T-bone collisions, or uninsured motorists. Since no one-size-fits-all settlement works for all car accident victims, a Jersey City injury lawyer must first examine the circumstances, like the type of auto accident and the seriousness of a victim's injuries, before creating a personalized legal strategy. Once they determine whose most at fault for causing the accident, they follow New Jersey's modified comparative fault, which asks a jury in court to review evidence, consider the victim's situation, and offer damages.
Visit the attorney's website to learn more about personal injury law, or call (201) 583-5765 to request a consultation. Brach Eichler Injury Lawyers is at 239 Washington St Suite 307, Jersey City, NJ, 07302, USA.
Media Contact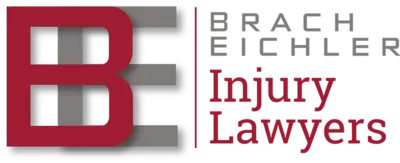 Company Name
Brach Eichler Injury Lawyers
Contact Name
Edward P. Capozzi
Phone
(201) 583-5765
Address
239 Washington Street Suite 307
City
Jersey City
State
NJ
Postal Code
07302
Country
United States
Website
https://www.njlawresults.com/jersey-city-personal-injury-lawyers/
COMTEX_442536752/2737/2023-10-27T10:44:30