ATFA Academy was founded by Ashwin Joshi, a current Southridge high school senior.
In a landscape where financial education often falls through the cracks of traditional curricula, the Ashwin Teen Financial Academy (ATFA) has emerged as a dynamic force dedicated to equipping the next generation with essential financial literacy skills. Founded by Ashwin Joshi, a current Southridge high school senior, this nonprofit organization has been making waves in the field of financial education, reaching over 10,000 students in 5 countries. Under the leadership of Ashwin Joshi,  Ashwin Teen Financial Academy (ATFA) is making a remarkable impact by equipping teenagers with essential financial literacy skills in a unique teens-teach-teens approach and advocating for policy changes in Washington State.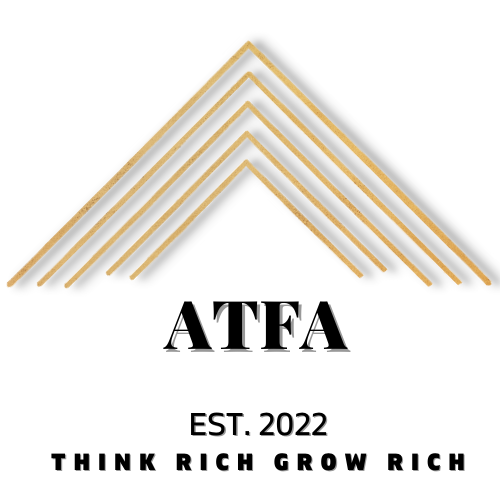 Speaking to the media, Ashwin Joshi shared ATFA's mission, " At ATFA, our goal is to supplement teens' education by equipping every young individual with the critical skill most schools fail to provide: financial literacy, and by doing so, helping students reach their maximum potential."
With a focus on teens in grades 9 through 12, ATFA aims to supplement the gaps in traditional education by providing free, high-quality financial literacy programs both online and in-person.
One distinguishing feature of ATFA is its commitment to accessibility. ATFA Academy, an online platform often likened to the "Khan Academy for financial education," offers a treasure trove of resources available to students worldwide. This digital resource serves as an accessible hub for students seeking to enhance their financial literacy.
The impact of ATFA has not gone unnoticed. The organization was featured on NBC News, shedding light on its outstanding work. This recognition underscores the importance of the work Ashwin Joshi and his teenage cadre across the nation are doing to bridge the financial literacy gap among teenagers.
One of the key aspects of ATFA's work is its comprehensive curriculum. Ashwin Joshi played a pivotal role in devoting thousands of hours to developing a curriculum since April 2020, during the pandemic, that is engaging, informative, and relevant to the needs of today's teenagers. This approach ensures that students not only learn the fundamentals of financial literacy but also find the material engaging and applicable to their lives.
Ashwin Joshi's commitment to advocacy and policy work in the realm of financial literacy is equally noteworthy. He has actively collaborated with Washington State officials and organizations to promote financial literacy, aiming to integrate it into high school curricula. His involvement with the Office of Superintendent of Public Instruction (OSPI) Superintendent Reykdal, Tracy Godat of FEPPP, Mr. Mabry of WSSDA, and Ms. Rathbone underscores his dedication to this critical cause.
Furthermore, Ashwin Joshi's collaboration with UPenn Professor Gupta on a survey study assessing teen financial literacy has contributed to social impact research in this field. His authored-publicated research study is freely accessible and serves as an important resource for those interested in furthering the cause of financial education.
In addition to his policy advocacy work, Ashwin Joshi is actively engaged with notable figures in Washington State, including House of Representatives Rep. Rude and Senior Policy Analyst Nelson. His involvement in pushing for advocacy for financial literacy and implementing a bill demonstrates his commitment to bringing about tangible change in the education system. He is aiming to replicate this Washington model in other states and then proceed to make financial literacy a Dept.-of-Education mandate.
Ashwin Joshi's achievements and dedication have earned him several distinctions, as evident in his top 5 awards, including being a Coca-Cola Scholars Semifinalist and a Southridge Highschool State Finalist for the United States Senators Youth Scholarship. These awards reflect his unwavering commitment to driving positive change in the lives of young individuals.
The club's success caught the attention of Kennewick School District Superintendent Dr.Traci Pierce, who invited Ashwin to talk about it during a school board meeting last school year. "Ashwin's club has been very successful at Southridge, and his passion for financial literacy is inspirational," she said.
ATFA Academy's comprehensive courses offer students a well-rounded education in financial management, policy advocacy, leadership development, project coordination, research analysis, budget management, team leadership, educational advocacy, communication skills, and global collaboration. These skills are essential for preparing students to make informed financial decisions and become financially responsible citizens.
For any media or commercial inquiries, users can explore all the offered courses https://atfaacademy.org/.
About Company:
Ashwin Teen Financial Academy (ATFA) is a nonprofit organization dedicated to providing critical financial literacy education to high school students. Founded by Ashwin Joshi, ATFA empowers young individuals with the knowledge and skills needed to make informed financial decisions and contribute to a more financially responsible society.
Media Contact
Organization: Ashwin Teen Financial Academy
Contact Person: Ashwin Joshi
Website: https://atfaacademy.org/
Email: Ashwin.Joshi@Atfaacademy.org
City: Kennewick
State: Washington
Country: United States